Hair Care

A. HOW TO KEEP THE WIG FROM TANGLING?
The frizzy ends are usually the result of over-brushing or the frizz along from underside hair against your clothes.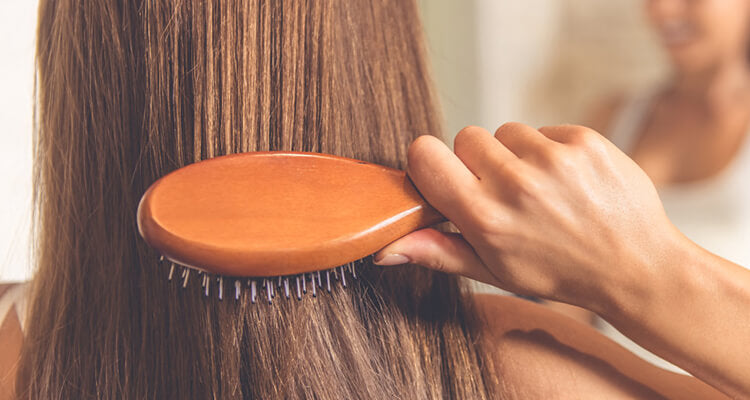 For Straight Hair
1) You could get wide tooth comb and detangling spray to help you out. We suggest you use detangling spray before you ever wearing the wig.
2) You want to start the bottom and work your way up. Be gentle and work small section at a time.
3) If some spots are being particularly snarly, use your fingers help hold sections apart and put detangling spray.
4) Then take small sections and smooth it out at lower heat with the felt iron. Make sure your wig is heat resistant to do this.
5) For straight long hair, I suggest you either tie the hair or braid it, then it won't tangle easily while in storage.
For Curly Hair
1) Split the frizzy part and your working on small pieces.
2) Before starting, wrap the you could remember which direction your curl is.
3) Start at the bottom and gently work your way with the small tooth comb. Spray with detangling spray if needed Use your finger to work out any huge knots.
4) Since you've combed each section of hair, wrap it around your finger and care-fully release the whole thing at once and repeat on the other air piece. If the hair is really wet from the detangle, you could use the hair pins to curl it as it dries.
5) If you get particularly frizzy area that you feel needs be repaired, use hair rollers or flat iron to fix them.
6) Use hair straightener to smooth the piece and very quickly, you have to wrap the curls around my finger before it gets too cool, Hold before they cool down So wait before you release the curl.
B. 

HOW TO WASH YOUR WIG/HAIR?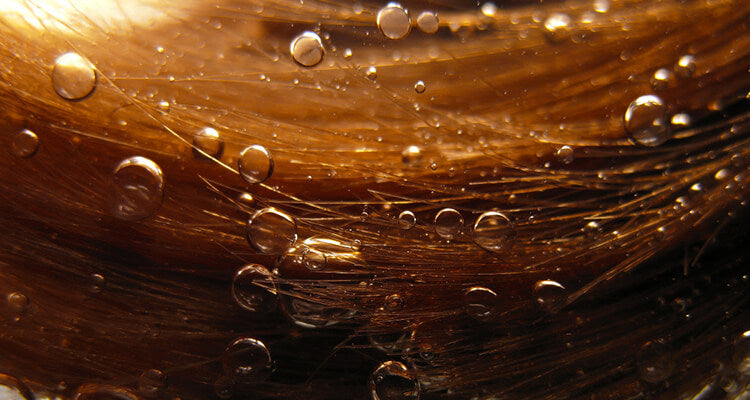 1) When you wash the hair, better to brush it first,make sure there are no knots anywhere and put the hair soaked in warm water. (Don't swish or swoosh the air, that will cause matting/tangling) you may gently scrub the inside of the cap.
2) Take a mild shampoo and spread it in your hands. Gently pat and stroke it onto the hair. Don't rub it in
3) Rinse the shampoo out using only the warm water stream and not your hands or brushes.
4) If you want to blow your hair dry, please remove the excess water with a dry towel and run a wide-toothed comb gently through the hair to give it root direction. blow to 80% dry, then keep the rest 20% to naturally dry.
C. HOW TO MAINTAIN LACE WIG/HAIR ?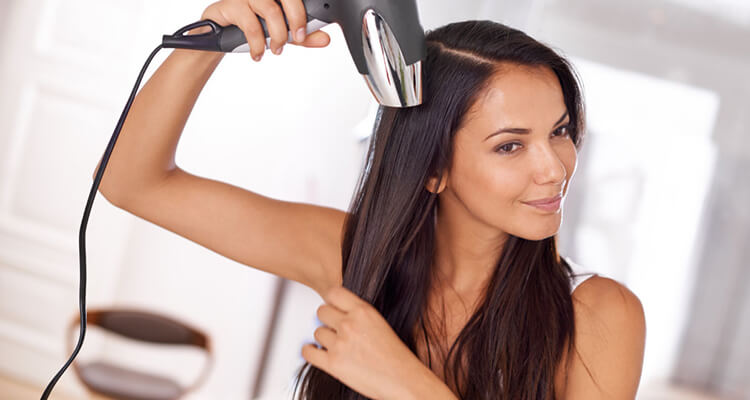 1) Human hair wigs should be washed every two weeks or 14 full day wears, everyday washing will cause the wig to breakdown. Just like natural hair please use high quality shampoo and conditioner.
2) When sleeping,please bond the hair with elastic band or wear a cap. It will avoid tangling or shapes-changing. After waking up, please remove the band and comb through beginning at the ends and working your way up to the roots
3) When swimming, we suggest to wear a swimming cap. Because the sea water or pool water is not good for hair, it will make the hair tangle and rough. It's better to wash it with warm water, with hair shampoo and hair conditioner after swimming.
4) The best way to store a wig is on a wig stand. Storing a wig on a wig stand prevents the wig from becoming tangled, misshapen or dirty between uses. Wigs should be stored in a cool dry place free of dust, mildew and high temperatures.
5) If you want to your wig looks natural or want to dye&bleach it,you have better to book a professional hairstylist to install it.
D. 

HOW TO PREVENT WIG SHEDDING?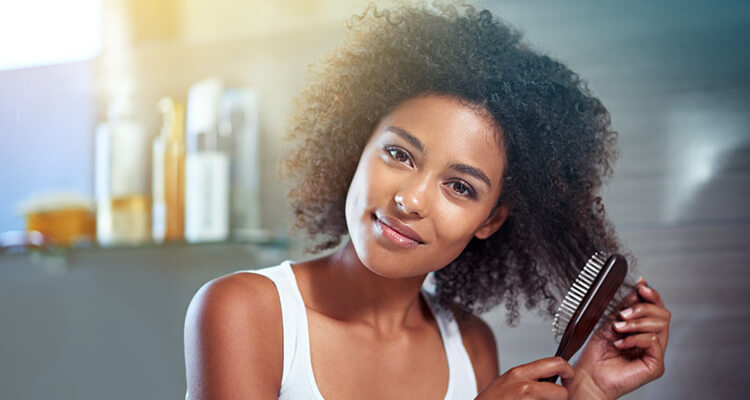 1) Use Knot Sealer to seal in knots in your lace wig. This comes in a spray bottle and is easy to apply. Simply turn the wig inside out and spray the sealer on the mesh or lace. Allow it to completely dry before wearing. This sealer should be applied after every wash.
2) Don't scratch your scalp through your lace wig. This can loosen the knots and cause excess shedding.
3) Use a wide-toothed comb or cushion brush to brush your lace wig. Start at the bottom and work your way up, holding the hair at the top to avoid pulling at the knots.Never comb it when it's wet.
4) Avoid using hair care products with high alcohol content. These products can lead to damage, breakage and shedding.
5) Before washing your lace wig, remove all glue residues from your wig to prevent excess shedding. Letting the residue build up can lead to bald spots.
6) Let your wig air dry after washing. Heat from a hair dryer can split the knots which will lead to shedding. If you absolutely must use a hair dryer, make sure it's on a cooler setting.
7) When sleeping, wrap a silk or satin scarf around your head. This helps prevent friction, which is a major cause of shedding and tangling.
8) Use the right products for your lace wig. Moisturizing on a regular basis is paramount to making sure your wig looks its best every day.
E. 

HOW TO GET RID OF SMELL?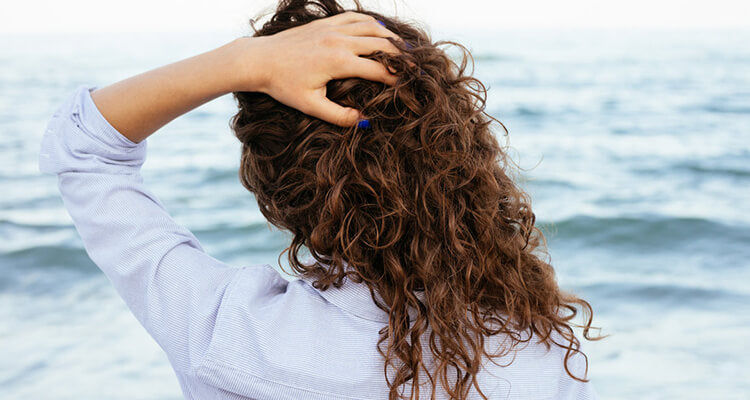 Use the softeners on a regular basis to keep your natural hair fresh when weave for long periods of time.
Firstly fall it in the sink with water and put some 3-4 cups of the softeners. Then let sit for an hour and rinse it. After that use your shampoo and conditioner to wash it
If your hair has a mildew smell, try adding some of the softener directly to your scalp just a tiny bit in between tracks.
If using this for your hair weave, allow the hair to sink in a capful or two or three softener mixed with water, and ensure that you rinse well after because this eaves a film on the hair so it MUST be rinsed well.
This is something that our customer did.
F. 

SOME TIPS ABOUT MAINTAIN WIGS/HAIR

DO NOT wash your lace wig with shampoos that contain alcohol, harsh chemicals or a high ph-balance.

DO NOT lay your wet wig on a flat surface to dry.

DO NOT wash your wig too often.

DO NOT use a regular comb or brush to style or detangle your lace wig.

DO NOT brush the lace wig while it's wet.

DO NOT use shampoos & hair conditioners in full strength to avoid heavy build-ups.

DO NOT use overuse hair products.

DO NOT hold on to dry brittle ends

DO NOT blow-dry your hair.

DO NOT wear hair down in hot humid weather or very cold temperatures.

DO NOT go swimming without protecting your hair.

DO NOT go to bed with wet hair.