Hair extensions are great in transforming your hair in an instant, giving you the freedom to style your hair in lots of ways without worrying about damaging your natural locks, if at all. Wearing them, however, can be a little tricky. You also need to consider how you'll wear these extensions without subjecting them to earlier setbacks. Learn more about the dos and don'ts of wearing your hair extensions to avoid a beauty blunder.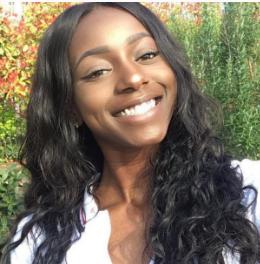 1. Do explore your options for hair extensions
You have a lot of options when it comes to hair extensions, among them are Malaysian hair extensions. Weaves like these are made of natural hair, so you don't have to worry about them looking unnatural. Plus, these are incredibly easy to style, making you free to try those hairstyles you've never tried before. You may also consult an expert first to know your options for hair extensions, and you can get yourself one that will look gorgeous on you.
2. Don't undergo extensive styling
Though it's true that with hair extensions, you can style the hair whatever you want, these are also subject to damage and breakage. The usual suspects behind these are extensive styling, just like doing drastic "updos" or wearing them in an extremely tight ponytail. Prevent damaging your hair extensions by avoiding styling your hair too much.
3. Do take care of your hair extensions
You can make your hair extensions last longer by taking good care of them. First, avoid washing your hair everyday and use a detangler before going to the shower. You can also invest in great products, like a good brush and hydrating shampoos, to manage your hair better. Before going to sleep, remember to tie your hair in a ponytail to avoid breakage.
4. Don't rely on hair extensions too much
One of the main reasons why most women avoid hair extensions is due to stories of weave wearers experiencing hair loss. What they don't know, however, is that these weave wearers rely too much on their hair extensions, not realizing that their natural hair and scalp also need to have a break from wearing them. Make sure to give your hair extensions a break and let your scalp breathe. You can also get natural oils to provide nourishment to your natural hair.
As soon as you follow these suggestions to heart, you can confidently flaunt your hair extensions as though these locks are your very own. Remember to get only top quality Malaysian hair from shops like
HJ Weave Beauty that sells natural-looking weaves.