Here are four fun reasons to experiment with wearing wigs:
1. Experiment with Color!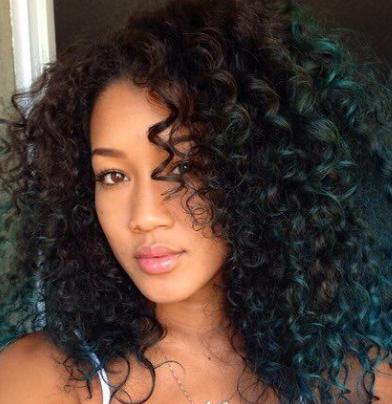 Completely changing the color of your hair can be an intimidating prospect. You never really know exactly what the colorist is going to do, and you are never quite sure how it is going to turn out.
 2. Try Different Lengths!
Committing to a shorter hair length is a difficult decision. Once your long tresses are gone, they are gone for good. If you want to go shorter, or even if you want to go longer and can't wait for your hair to grow out, experimenting with wigs is a great option. Maybe you already did get your hair cut shorter, regret it, and now don't want to wait forever for it to grow back! Wigs are a less permanent solution to changing lengths, and much easier to commit to than an official shear-session.
 3. Try Bangs!
Cutting bangs is a huge decision and commitment. It can even be more intimidating than just getting a regular all-around shorter hair cut. Bangs are also extremely high-maintenance, as they have to be cut so precisely, styled, and trimmed regularly to keep them looking fresh. What if you could just add bangs when you felt like it, without going to your hair stylist? That's why you should try a wig.
4. Just for Fun!
With extensions and hairpieces becoming more common than not on celebrities, regular people wearing full-on wigs for style, simplicity, and fun seems like the next logical step! People wear fake tattoos, experiment with extreme makeup, and your hair should be no different! You should be able to experiment with your hair just like you would any other aspect of your appearance!
For whatever reasons you can choose what your desired on HJ Weave Beauty official store,there are many kinds of wigs such as the 360 lace frontal wigs,lace frontal wigs,full lace wigs.All of them are with good products and fair price.You will be satisfied with the good service and price.
* And the factorsthat affect the cost of natural hair wigs you should know! 
Quality of the hair being used– If the hair is has been graded according to strength, elasticity, and porosity (and is rated high in these traits) the cost of the wig will be greater.
Is the Cuticle intact? – Wigsmade from hair with the cuticle intact are more expensive. In these cases, the hair has been "turned" meaning that the hairs are arranged so that the root ends are all in the same direction. This prevents tangling and makes the wig more durable and easier to style.
Fallen Hair– If the wig is made primarily of hair that has been shed normally from the scalp and harvested from brushes or combs, the hair will not be turned from root to end and will have had the cuticle removed to prevent tangles and matting. Hair with the cuticle removed cannot be conditioned (so that it will cause matting) therefore fallen hair tends to be less expensive.
Has the Hair been Colored with Metallic Dyes?– Hair that has been colored with metallic dyes, cannot be permed, or colored with peroxide-developed hair colors as this will destroy the hair's structure. This type of hair will be less expensive.
If you have any problems you can contact HJ Weave Beauty's professional customer service who will give you the expert tips to help you choose the wigs