If you have short hair, then you understand the struggle of finding any solution to make your hair long and healthy. You have to be patient and wait anywhere from six months to a year to start seeing results. Nobody wants to wait that long.
Lucky for you, there is a solution that can instantly make your hair longer, without the hassle of gimmicks. Clip-in hair extensions is the best hair extensions solution for short hair. The application only takes a little time, which means you can have the long, luscious locks you've always dreamed about.'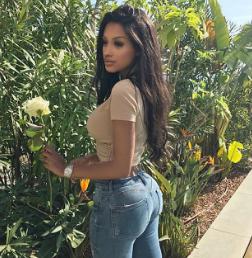 A quick application time means less time spent in the stylist's chair and more time to go about your day. A strand by strand method can take about 6-8 hours and even end up costing twice as much as clip in extensions. Now good quality clip in hair extensions are offered by HJ Weave Beauty ,you can view all different kinds of virgin human hair on HJ Weave Beauty official store,you must be satisfied with the fair price of the products,after you received what you buy you will be also satisfied with its soft texture.Please contact the customer services before you choose what you desired,they will give you the most reasonable advice!
The application does not use any tools or messy bonding agents, which means damage to your hair is the least of your worries. While using HJ Weave Beauty's clip in human hair extensions, your hair will remain healthy and continue to grow with your extensions. You may be surprised at your next reapplication to find that your hair is longer than ever before!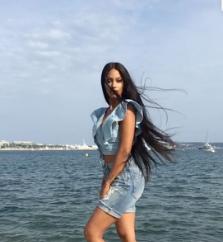 You no longer need to regret cutting your hair or wait months or even years to have the desired length of hair.Clip-in extensions can give you instant satisfaction and confidence that you may never have even known that you had!